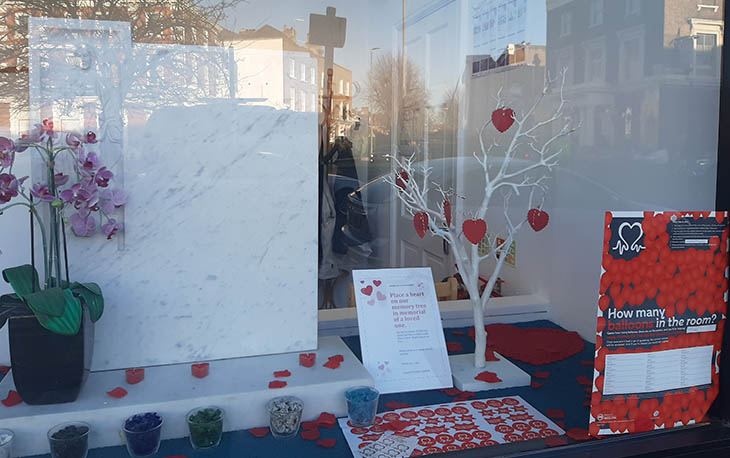 In February Blackheath Funeral Service asked members of the community, family and friends to contribute to their memory tree and collection for the British Heart Foundation.
Alison raised £40.00 for the charity where every donation helps fund lifesaving research into heart and circulatory disease.
The red and white colours synonymous with the British Heart Foundation adorned the front office window where members of the community were asked to guess the amount of balloons in the room to help raise funds.