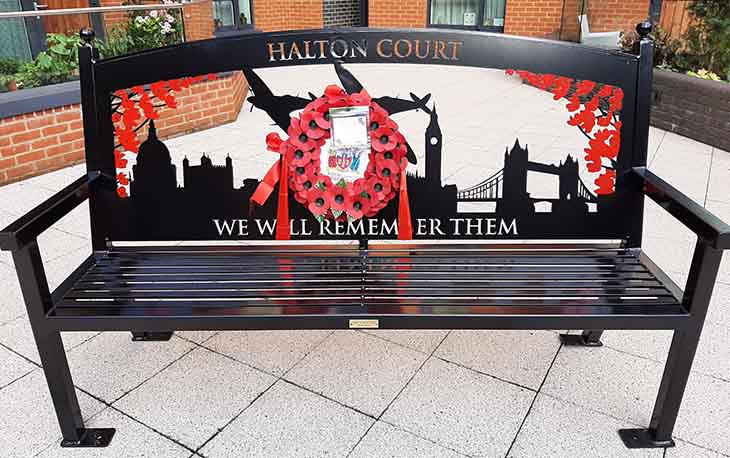 On 11th November 2019 Jill Avery attended the unveiling of a memorial bench at Halton Court, Kidbrooke Village, a 170-unit scheme for over 55's. The bench was unveiled in the communal garden by the Mayor of Greenwich Councillor Mick Hayes and was partly funded by initiatives Jill had undertaken.
Jill raised funds for the bench by selling knitted blankets and attending various quiz nights.
Blackheath Funeral Service got a special mention from the Mayor for all the hard work Jill had done and everyone enjoyed refreshments after the service.
Jill said: "It was a pleasure and privilege to be asked to go along to the bench's unveiling. It is a beautiful bespoke piece of artwork which can be looked upon with remembrance for many years. It was a wonderful afternoon well attended by the residents who had worked so hard together to raise these funds. I was just a very small part of that but so happy to do this for them."